Wave 94 – WAKU 94.1 FM
---
Wave 94 is a locally-owned Christian radio station that features contemporary Christian music, current praise and worship music, local and national ministry programs, and local community programs. One of our goals is to help people fulfill Hebrews 13:15, "Let us continually offer to God a sacrifice of praise."
You can listen in the Big Bend of Florida on 94.1 FM, or anywhere through this website, or with the free Wave 94 app for Apple and Android devices or the TuneIn app.
Wave 94 is a commercial radio station. That means our ministry is supported through the sale of airtime rather than asking listeners for money. We have many happy business clients who advertise on Wave 94, and we will be glad to talk to you about advertising your business…as long as the products are suitable for our Christian format.
We welcome local Christian ministers to consider buying airtime to add their teaching and preaching to our line-up. Wave 94 is non-denominational. We simply require that your teachings be grounded in the Bible and that you build people up without tearing anyone down. We also offer podcasting and website services.
In the Beginning…
WAKU 94.1 FM was granted a broadcast license by the FCC on April 15, 1996. The radio station was built and owned by Terry & Beth Ann Posey of Dash Communications of Crawfordville, FL. The station was named Wave 94, with the main studio at 218 Ochlockonee Street in Crawfordville, and the transmitter and tower on the coast at Shell Point in Wakulla County. Former station manager Rocky Russell said, "When the tower was built, Wakulla County Emergency Management paid for the generator that keeps the electricity going in a storm. In return, WAKU installed telemetry equipment for the county to make emergency broadcasts via telephone, broadcast directly from the tower." One time that system was used was when water spouts hit the Skipper Bay area in the summer of 2000.
The WAKU tower is on an old airstrip that was built by creating canals on either side of the runway. The 'radio shack' is 20 feet above the surrounding flood plain, and to combat salt intrusion, the building has sealed metal doors.
While the Poseys were planning and building WAKU, Mike and Donna Floyd believed that God was leading them to own a Christian radio station. Here is the story as related in Mike's book "Supernatural Business."
Donna and I were thirsty for a real move of God in Tallahassee, Florida, our hometown. The spiritual atmosphere seemed dry and stagnant. Our hunger ran deep, and we were committed to doing anything we could to invite His powerful presence to our city.
While passing through a different city I heard beautiful praise music and prayed that God would bring that to Tallahassee in the form of a Christian radio station. As I prayed, I heard the gentle voice of the Holy Spirit say to me, "I am looking for someone to bring a station on."
I quickly responded that He had found His man. I was very excited and began to look for a frequency and to inquire as to cost and other matters related to starting a radio station.
In 1998 Mike and Donna, under the company name Altrua Investments International Corporation, purchased the station and changed the format to Contemporary Christian Music, the first CCM station in Tallahassee.
Mike said several times that he believed Christian radio affected the spiritual atmosphere of a region, and that it was a good investment to influence "the most powerful city of the most powerful state of the most powerful nation in the world."
Mike created a series of thought provoking vignettes called "Nuggets of Wisdom" that ran for several years. Pam Olsen created a series of prayer vignettes that also ran for several years. Rocky Russell conducted many popular interviews on his afternoon show, including one with "Bibleman" Willie Aames.
In late 2005 the main studio was moved to the Altrua corporate offices at 3225 Hartsfield Road in Tallahassee. At that time the format was changed to include more praise and worship music and Doug Apple was hired as general manager.
On January 19, 2010 Mike Floyd went home to be with the Lord. Meanwhile, the ministry of Wave 94 continues under the leadership of his wife Donna and his daughter and son-in-law, Melode and Skip Smelko, and in 2018, Wave 94 celebrated 20 years of ministry – all praise to God for His goodness and faithfulness!
On the station's 15th anniversary, Doug Apple recorded this interview with former station manager Rocky Russell…

An interview with Harold Thurmond who often prayed that WAKU would become a Christian station for God's glory!
Wave 94 Logos
1998 to 2005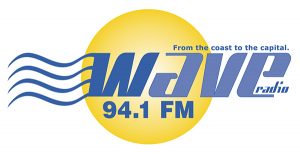 2006 to 2010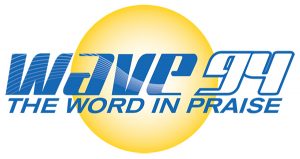 2010 to 2013
15th Anniversary in 2013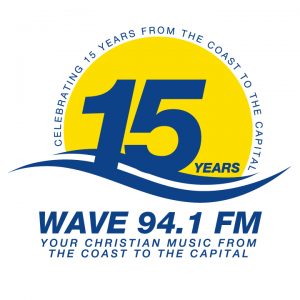 2014 to present
20th Anniversary in 2018